Congratulations graduates!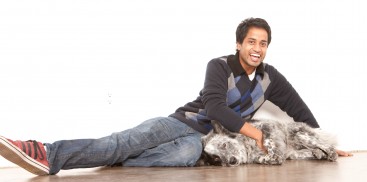 The Patel lab is proud to announce that we've released another successful round of science-savvy Berkeley graduates out into the world. Carryn Barker, Jessica Poon, Mrinal Sinha, and Mia Salans were valuable members of the Patel lab research team. They will be missed, but we know that they'll do great things out there in the world!
Carryn is attending Police Academy, and hopes to one day be a S.W.A.T. team doctor (she's more adventurous than the rest of us).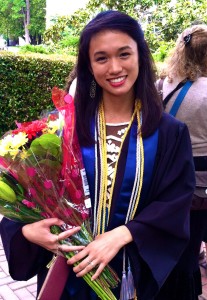 Jessica Poon will be moving out east to work as a research assistant in the Wessel Lab at Brown University, which studies germline development in sea urchins. She also plans to take illustration classes at the Rhode Island School of Design. (Jessica's awesome artwork is currently on display at the Lawrence Hall of Science.)
Mia Salans is now a research technician at UCSF.
Says Mrinal about his time at Berkeley:
The biggest thing I will miss at Berkeley in general is the lab. It was a lot of fun and work, an experience that I truly enjoyed. I also loved jamming with Ryan and trying to get Caspian to join the Dark side! But the best thing was the environment, everyone was super friendly and nice, so it felt like a real work environment and I didn't feel shy to ask questions if I wasn't sure of something (not the case in other labs). I hope to do some MCAT prep and then apply next year to med school and eventually become a doctor!